Adding a Pergola to a front porch, or back deck, adds character and provides a light and airy space to relax, dine, and admire!
Pergolas are generally freestanding, but can be attached to the home.  It is a budget friendly project that is sure to add value to the space.   A Pergola maximizes the usable outdoor space by adding an area for outdoor furniture.  The space is somewhat protected from the elements, particularly if one wall of the structure is attached to the home creating a windbreak and shelter from the weather.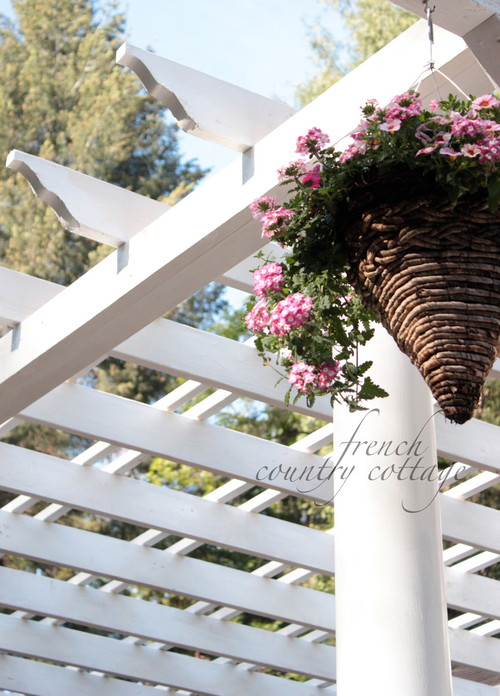 Pergola's create visual interest and can be dressed up by hanging planters or other design elements.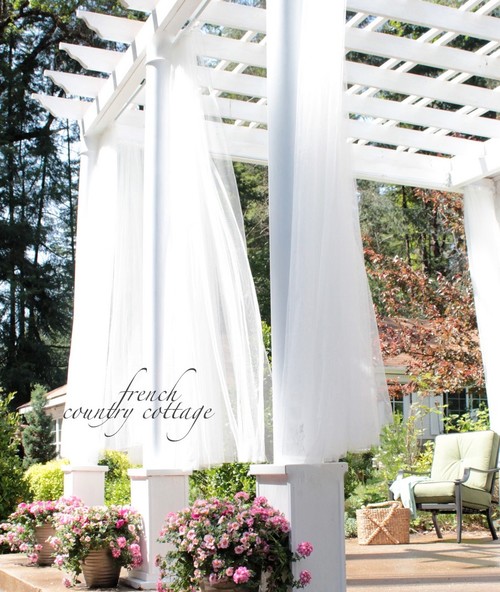 Draping all-weather fabrics adds a soft flowing effect and a romantic appeal to your landscape while providing even more protection from the elements.

A distinct advantage to a pergola over a standard patio roof is that how much sun and shade the pergola provides can be determined within the design process.  You determine how much sun or shade the pergola provides by varying the size, spacing and orientation of the rafters.
Do you have a pergola that works well within your outdoor space that you would like to share photos of?  Please post them to our Facebook page!  We would love to hear from you!