Ensuring a home's curb appeal makes a great first impression is especially important if a home is for sale, but it also the first feature a guest sees.  Make your exterior welcoming and inviting with these creative, curb appeal-boosting ideas.
Spring cleaning should begin outside and in the garage!  Clean up the clutter from the yard, including hoses, tools, and kids sporting equipment and toys.  Make sure to spend some quality time organizing the garage, to ensure  you have a space for everything, and keep the items required to keep the lawn looking it's best in easy reach.
The path to the front door should be pleasant and well defined.  Enlarged planting beds along a walkway bring color to a home's entrance welcoming guests (or potential buyers).
Adding a
Pergola
to a front porch adds character and provides a light and airy space to relax, dine, and admire! It will define the main entrance of your home while supplying structure and beauty.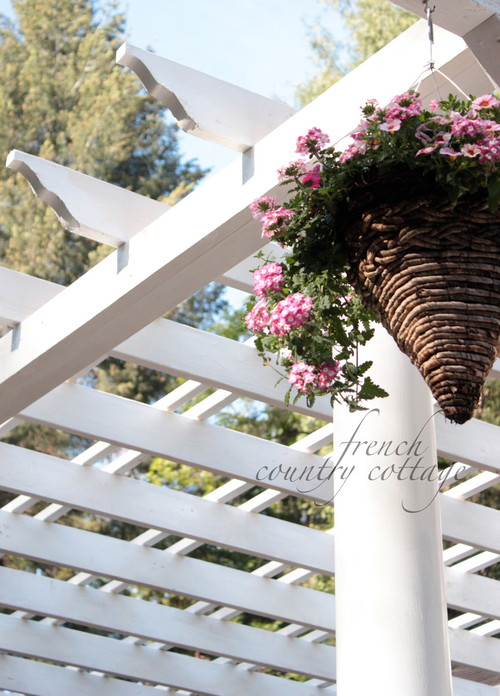 Outdoor lighting transforms your whole home in both appeal and function.  Consider replacing dated sconces with a striking pendant light, add recessed lighting beneath the eaves,  and/or install solar lights along the walkway.