The kitchen is more than simply a place to prepare a meal… it has become the command center in most homes.  It is the one room in a house that families commonly spend the most time together.  Whether looking to brighten up the space, add some technology features, or install clever storage solutions…. Spruce up the kitchen with some awesome Add-Ons!
A Tile Backsplash is sure to boost a kitchens wow factor… it is a personality piece… Refined, Neutral, or Funky.  It is a small area to customize, and depending on what you choose – can be a simple affordable enhancement to your kitchen.
Installing lights under a cabinet provides a more usable space.  These hidden fixtures, which are fairly easy to retrofit beneath upper wall cabinets, bathe the countertop in bright white light—a boon for everything from dicing veggies to reading recipes. Connecting the fixtures to a dimmer switch is the key to dramatic accent lighting.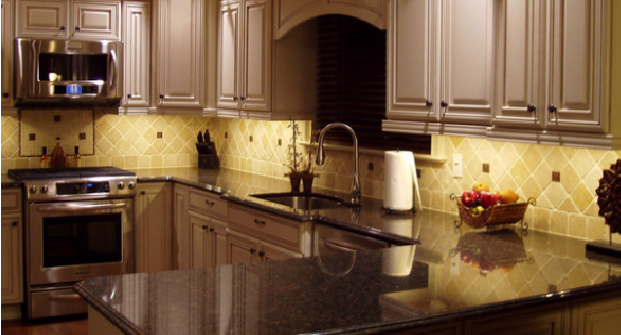 The perfect gift idea for the Chef of the Family… an easy-installation under-cabinet mount for the iPad. The mount uses a clamp to any cabinet or shelf and holds the iPad in place, off the counter and out of the way.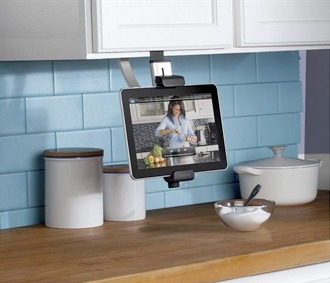 Looking for an innovative solution for extra outlets in the kitchen?  This pop-up by Mockett may be the ideal solution.  When you need an outlet, you simply pop up the unit and you then have all the outlets you need right in front of you.
Call Kathy for more clever and useful design concepts for your Kitchen!  (616) 402-4871